Video Store VHS Collection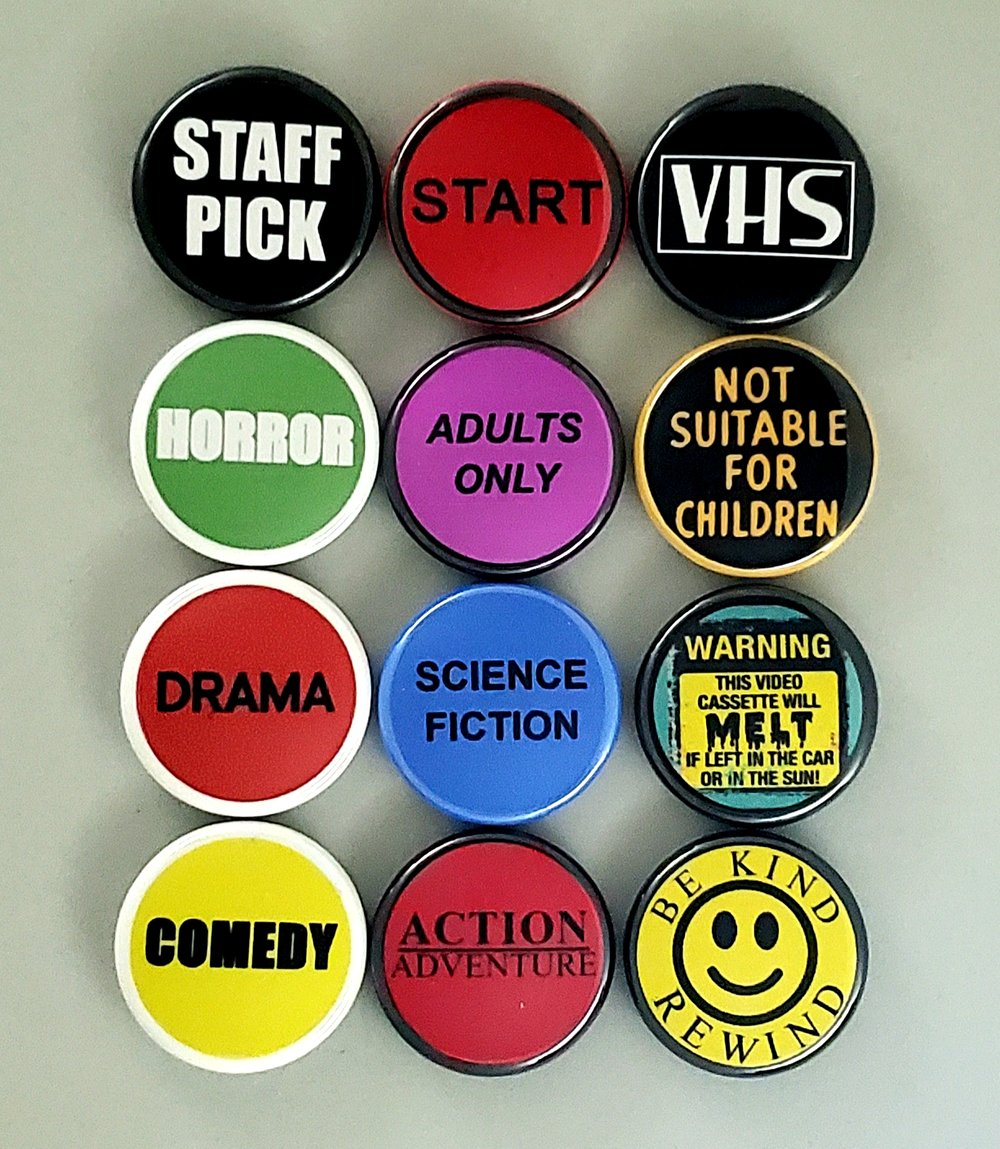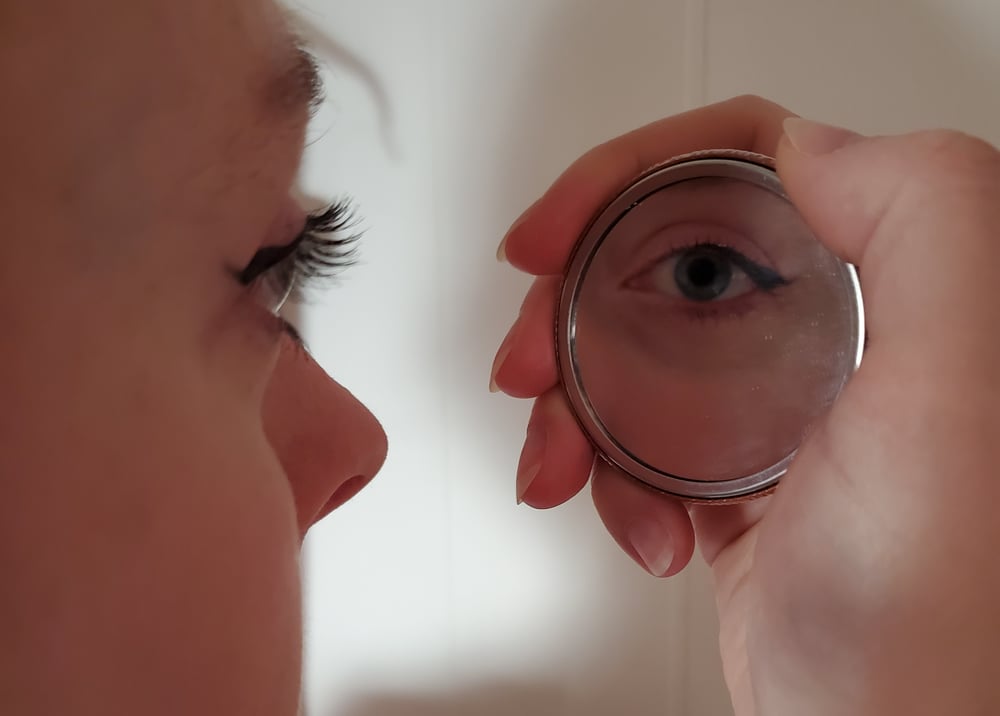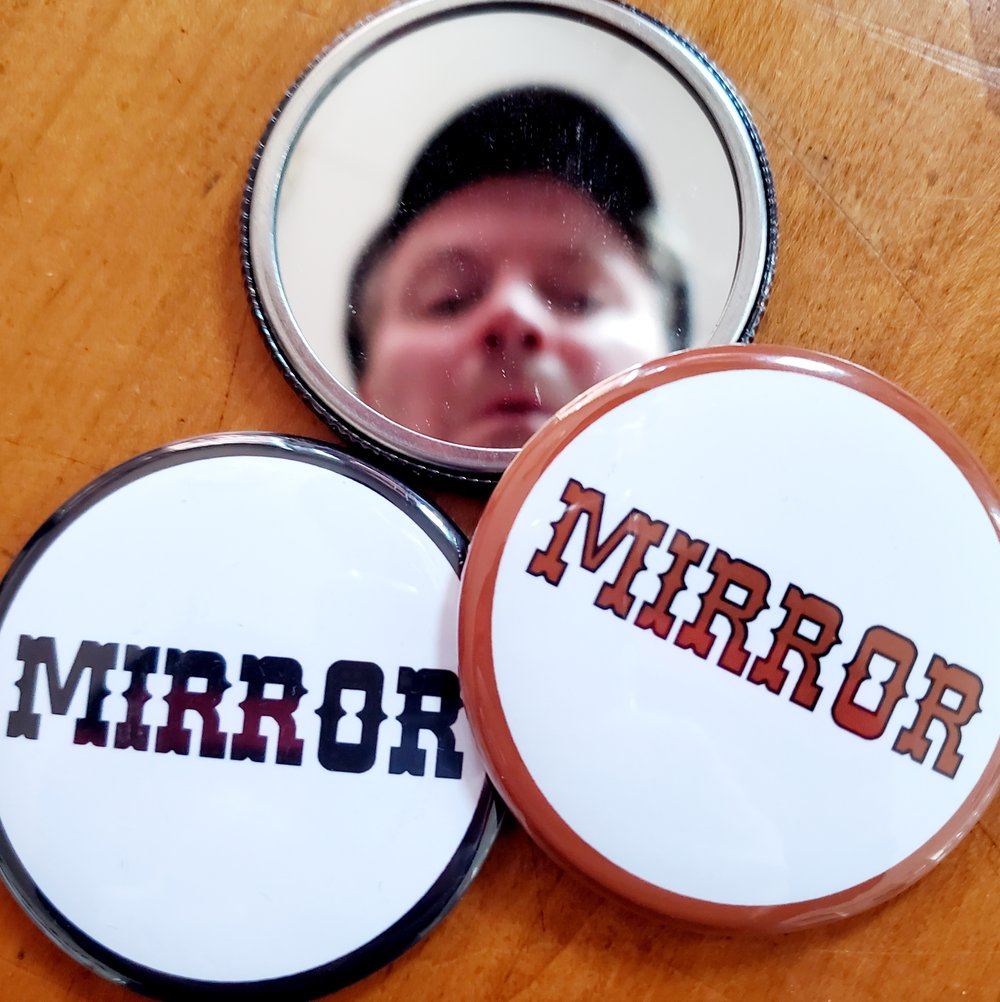 Set of Twelve: VHS video store stickers. Remember the 80s & 90s? Blockbuster Video Store? Share them with your friends and family who remember the good ole days of hitting that rewind button. The kids these days don't even know!
Make sure to check out our other collections. Who knows, you might wind up a collector.
We do combined shipping on orders so no matter how many buttons you order the shipping rate will be the same. Stock up and save some loot on shipping!
*Sold as a complete set but you can also buy bottle openers and mirrors individually. If you're ordering a bottle opener or mirror just add a note which one you want when purchased.
1", 1.5", 2.25" Pinback Buttons, Magnets, Bottle Openers
All buttons are Union Made in the USA
(12) 1" pinback button $10.00
(12) 1" magnet $12.00
(12) 1 1/2" pinback buttons $14.00
(12) 1 1/2" magnet $16.00
(12) 2 1/4" pinback buttons $18.00
(12) 2 1/4" magnet $20.00
(12) 2 1/4" Bottle Opener Set $40.00
Individual Bottle Opener $6.00
(12) 2 1/4" Mirror Set $40.00
Individual Mirror $6.00